Goodness Glossary
State-of-the-art
TECHNOLOGy
meets mindful beauty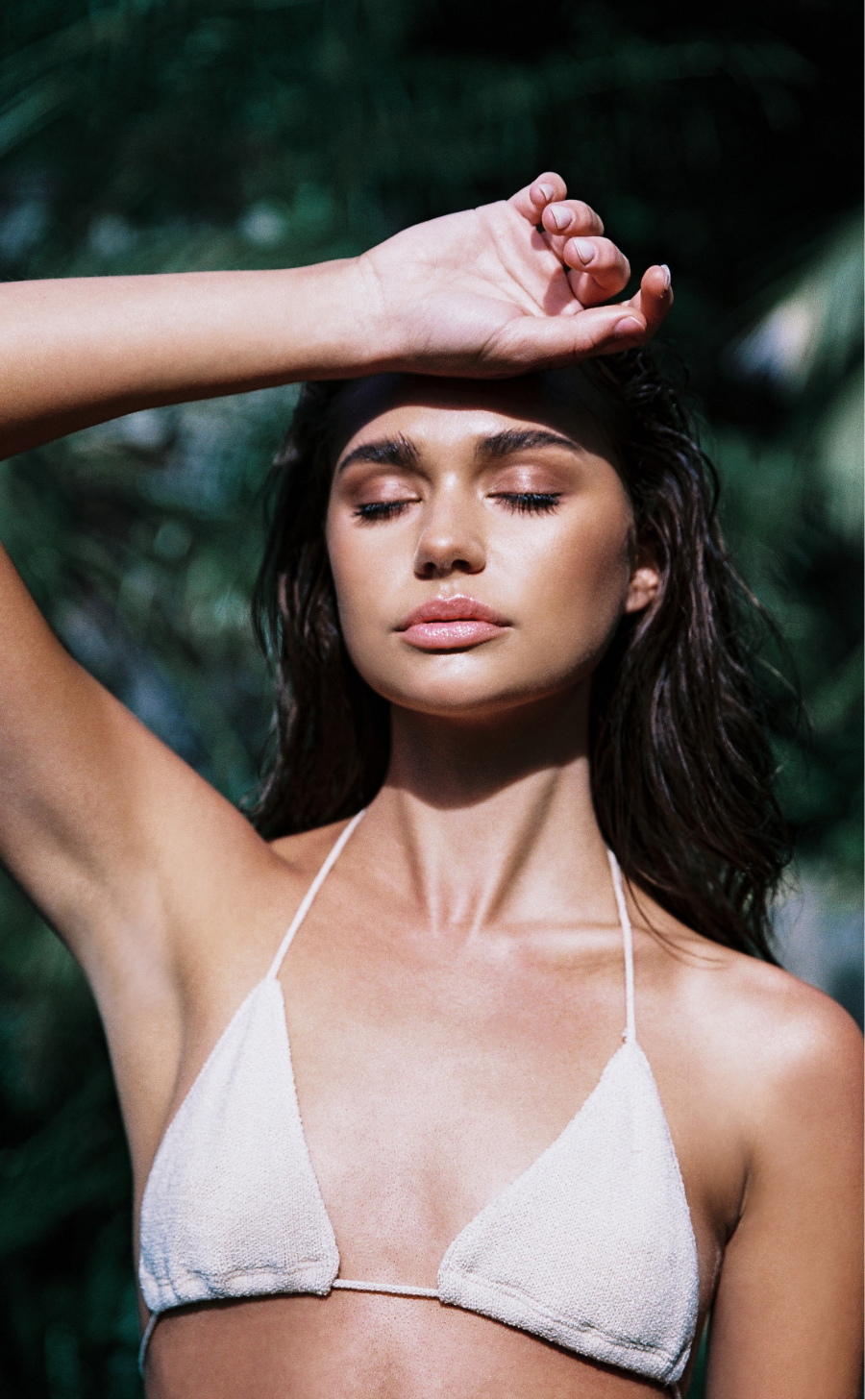 MOROCCANBLEND

®

TECHNOLOGY

MoroccanBlend is thes art and technology of solubilising and suspending Argan oil in the solution in a per fectly homogeneous mix. This unique and unmatched combination restores skins moisture for more healthy and hydrated skin.

MELANIN Tanning TECHNOLOGY

Patented Natural Melanin Tanning Technology is a potent compound that is blended to achieve a faster, amplified natural colour and longer lasting tan without sun exposure, whilst protecting the skin from oxidative stress.

ENHANCED BRONZERS

All solutions contain added bronzers, from ash through to violet. They react during development time and act independently from DHA. Their main purpose is to prevent any yellow or orange tones on the skin. The ideal colour will come from each solution being used as directed, and being rinsed off after optimum time.

DERMALLOCK

™

A unique blend of natural components that are designed to build a barrier on the skin, capturing keys ingredients for longer to develop a deeper longer lasting, hydrated tan.

MOISTURE LOCK

Infused with Organic Argan Oil, Vitamin E and Aloe Vera, our signature Moisture Lock combination softens and moisturises the skin keeping the skin healthy and hydrated.

FT100˚

FT100˚ (Firming & T oning T echnology) A blend of Caffeine, Vitamins and O to achieve firmer skin and reduce the appearance of fine lines, resulting in overall younger looking skin, while maintaining natural moisture balance.

48 HOUR HYDRATION TECHNOLOGY

48 Hour Hydration is delivered through a complex of ingredients infused with pure organic Argan oil that act dynamically to deliver a continuous surge of moisture technology that is instant, long lasting and proven to supply intense 48hour skin hydration, comfort and protection.

ULTRA BRONZERS

Individually blended bronzers are uniquely combined to create a new mixed based formulation that will effortlessly complement all skin types perfectly with an intense, deep all over glow.
sulphate free

paraben free

cruelty free

vegan friendly

toxic-free

®

allergy certified

®